http://felishmichelle.blogspot.co.id/2014/04/silver-swan.html
Greetings, my dear bumblebees! Lately, I've been obsessed with falsies, especially the natural ones that made locally. If you have read my previous post, you'd notice that I just reviewed Indonesian handmade false eyelashes recently. This time, I'm going to review another one for you! Keep reading :)

Silver Swan Chapter 1: Indigenous Beauty
020 Lillifee. Every single piece of the timber platform is never the same.
To be honest, the reason why I put an eye on this brand is because their unique packaging that's so elegant like a swan, and then I browsed on their collection and found a lot of natural looking falsies. Seriously, they are so perfect for me!
Silver Swan
products are adapted to all standards and highest quality to create perfection. All of them are handmade with 100% human hair.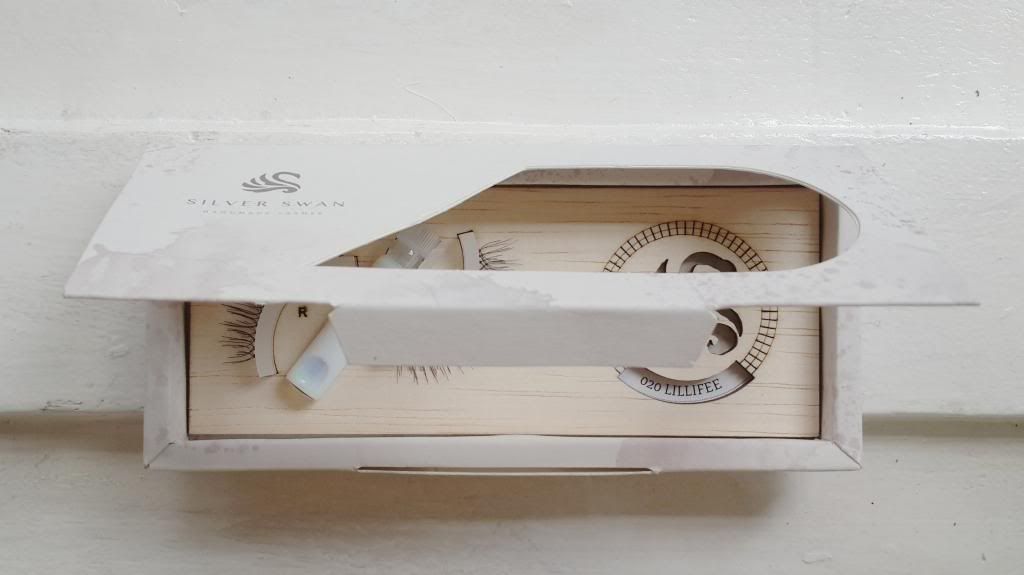 It said it can be used up to 5 times, but
I don't think I can make it to 5 times usage.

These are the series for you to go mix and match with casual outfit! Lillifee gives my lashes volume and length without making it looks like a real fake. It's lightweight and the length fits perfectly on Asian eyes like mine, I didn't have to cut the corner to adjust them. I haven't used the adhesive yet, since I'm still using the adhesive that I got from Yukkiyuna (it's a complimentary gift from the reseller to me). I think the reason Silver Swan is more expensive than Yukkiyuna is because they provide the glue as well in a glass bottle and the packaging looks more exclusive as it's so much bigger. However, I kind of wish they use a plastic to cover the hole. Right, the hole's covered by nothing at all. I was a bit surprised too when I opened the package LOL.
Price: IDR 34k per pair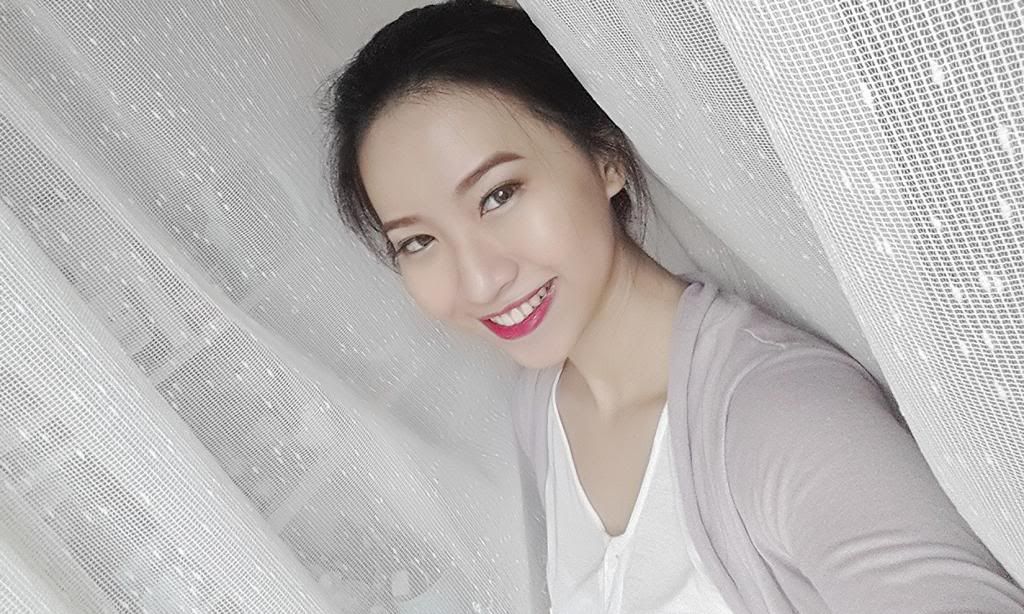 Outfit by Milcah. One of my favorite Indonesian RTW.

Other products that I used:
Face:
Etude House CC cream in silky
Etude House Nymph Aura Volumer in #3
Za Perfect Fit Concealer in #1
Dior Diorskin Nude Compact in rosy beige
Eyes:
Za Ever Brows in #2
The Body Shop Brow & Liner Kit in #2
Urban Decay NAKED Basics
Revlon CustomEyes Shadow & Liner in naturally glamorous
Etude House Dear Girls Cute Eyes Maker
Lips:
Etude House Fresh Cherry Tintin cherry red
Here are some tips for all newbies in falsies world just like me:
link 1
,
link 2
,
link 3
. Do you have any other tips for me? Please let me know in the comment section below.
Silver Swan, silverswan, silverswanlash, silverswanlashes, bulumata silverswan, bulumata silver swan,
bulu mata, bulumata palsu, bulu mata palsu, bulu mata jakarta, bulu mata indonesia, bulu mata purbalingga
bulumata, bulumata jakarta, bulumata indonesia, bulumata lokal, bulumata purbalingga, bulumata surabaya, bulumata murah, bulumata premium
lash, lashes, eyelash, eyelashes, false lashes, fake lashes, faux lashes, eyelashjakarta, eyelashesjakarta,
human hair lashes, mink lashes, lash extention, jual bulu mata, lem bulumata, lash adhesive,
makeupartist, mua, muajakarta